Rapid Lateral Flow Test: General Test
£13.50
In stock & Free Delivery
✓ Rapid Lateral Flow Antigen Test
✓ Pre-Departure Test 
✓ Test at Home or your Hotel – in the UK or Abroad
✓ Results & Certificate within 3 hours [9am-9pm daily]
About this health test


What is Included?
Symptoms
When to test
Taking your Tests
You can take this Lateral Flow Test with certificate at any point during the next 12 months. If you are taking it pre-departure for travel purposes – please ensure you take your test within the time frames advised by your airline.
Activate your test as per the instructions within your test kit box.
Results certificate emailed within a few hours.
Biomarkers
Frequently Asked Questions
What will happen after purchase of a test kit?

After purchase of your test kit, it will be immediately dispatched to your home or office. After it arrives, you must activate the test with the details of the patient undertaking the test. There are full instructions on the test kit box

What will happen if I do not activate my test kit properly?

Unfortunately if your test is not correctly activated we will be unable to contact you with your results. If you feel that you haven't correctly activated your test kit you must contact us as soon as possible.

Are ZoomDoc a UK Government listed provider?

Yes. ZoomDoc are listed on the UK Gov website and registered to provide Covid-19 tests.

I've activated and taken my test, now what?

Take your test as per the instructions within your test kit box and upload a picture of your lateral flow test. Once we have received your uploaded results - you will be provided with a certificate.

What do I need to do before taking my test?

Please wash your hands thoroughly. Ideally you should not take your test in close proximity to others, make sure you sanitise the area in which you take your test e.g. tables, mirrors etc.

Will the swab hurt?

You will need to take samples from both your throat and nostrils. This can feel uncomfortable, you may feel like gagging but you should not experience pain. Do not insert the swab any deeper if you begin to experience strong resistance or pain.

When will I receive my results?

We aim to have your results certificate to you via email within a few hours.

Which tests do ZoomDoc use?

We use Healgen Rapid COVID-19 Antigen Self Tests that are approved by the MHRA.

What if my swab test is positive?

If you test positive:

1. You must immediately self-isolate for 10 days.
2. ZoomDoc GP will call to discuss your result.
3. UKHSA may send you a confirmatory PCR test.
3. You must contact / call 119 who will advise you on the next steps to take.

Do you issue certificates?

Of course. We provide a free certificate.

The certificate confirms your full name, date of birth, passport number, the date and time the sample was taken, in addition to your result.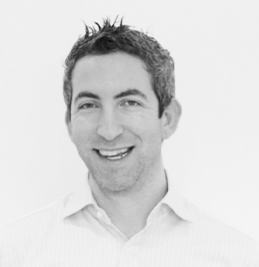 "At ZoomDoc, we have supported thousands of patients during the Covid-19 pandemic with our efficient and reliable testing services. Our amazing 5 Star Trustpilot reviews are testament to the high quality service that our team of Doctors provide. These Lateral Flow Tests can be activated and used at any point for either general testing or pre-departure testing. We provide a free certificate with every test result. "
Dr Kenny Livingstone. GP & ZoomDoc Chief Medical Officer.
Trusted by these great companies