International Covid-19 Recovery Certificates for Travel
Have you tested positive for Covid in the last 6 months?
If you're now fully recovered, you can get proof with a Covid Recovery Certificate for Travel.
Easy: 5 mins online form, no appointment required
Quick: Get your Covid Recovery Letter within 3 hours with our Express Certificates
Reliable: GMC Registered Doctor signed certificates
Verifiable: QR code on every Certificate
Inclusive: for Adults and Children
Smart. Accessible & Verifiable QR Coded Certificates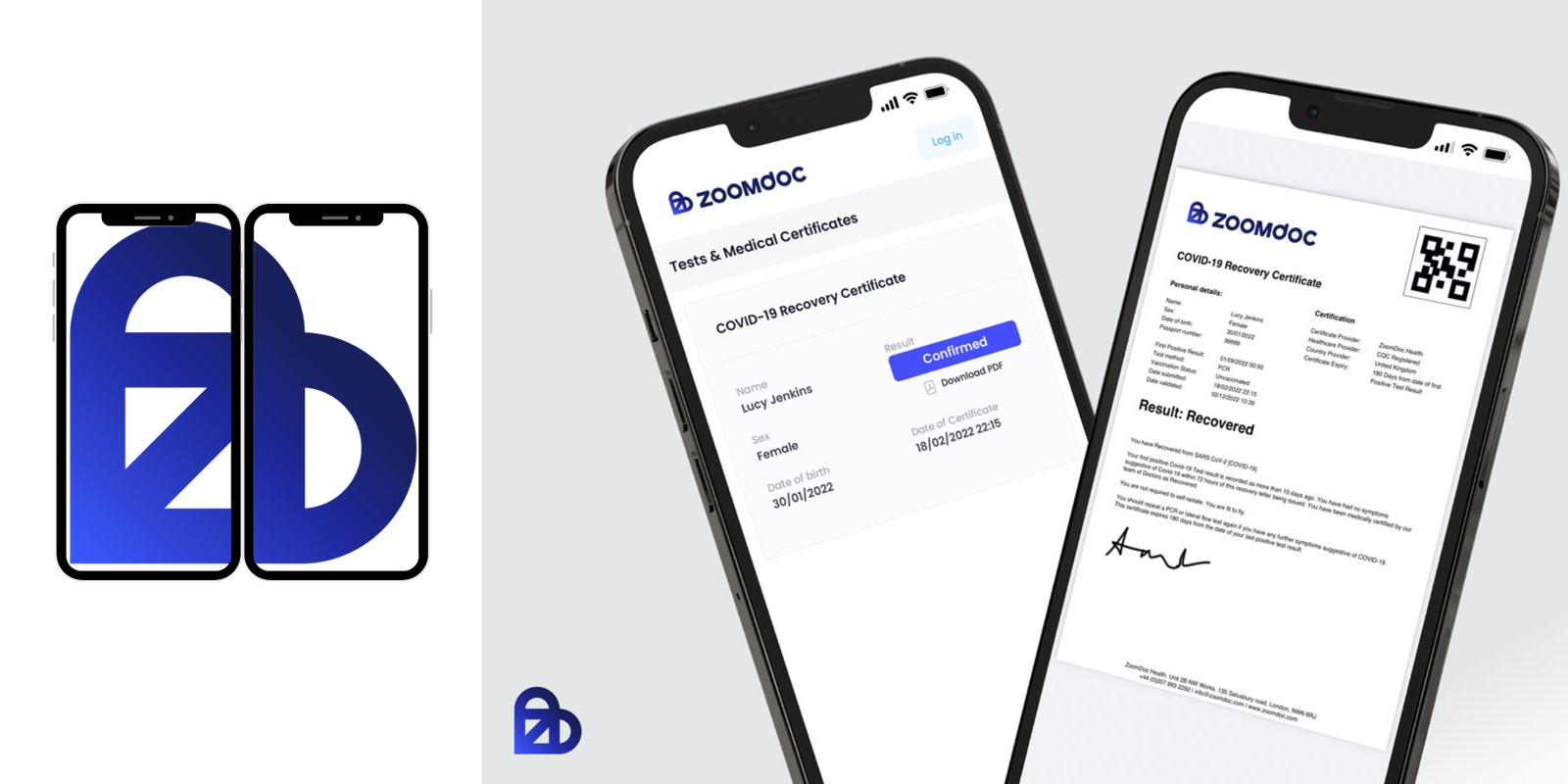 Evidence Requested
✓  A Photo / Image of your Passport
✓  Positive Covid-19 PCR or Rapid Lateral Flow Antigen Result
✓  International, Private or NHS Test Results Accepted
✓  NHS Evidence can include the NHS App Notification, Email or Phone / SMS confirmation of a Positive Lateral Flow or PCR Result
X  We are unable to accept a photo of a test cassette as evidence.
Same Day Certificate Service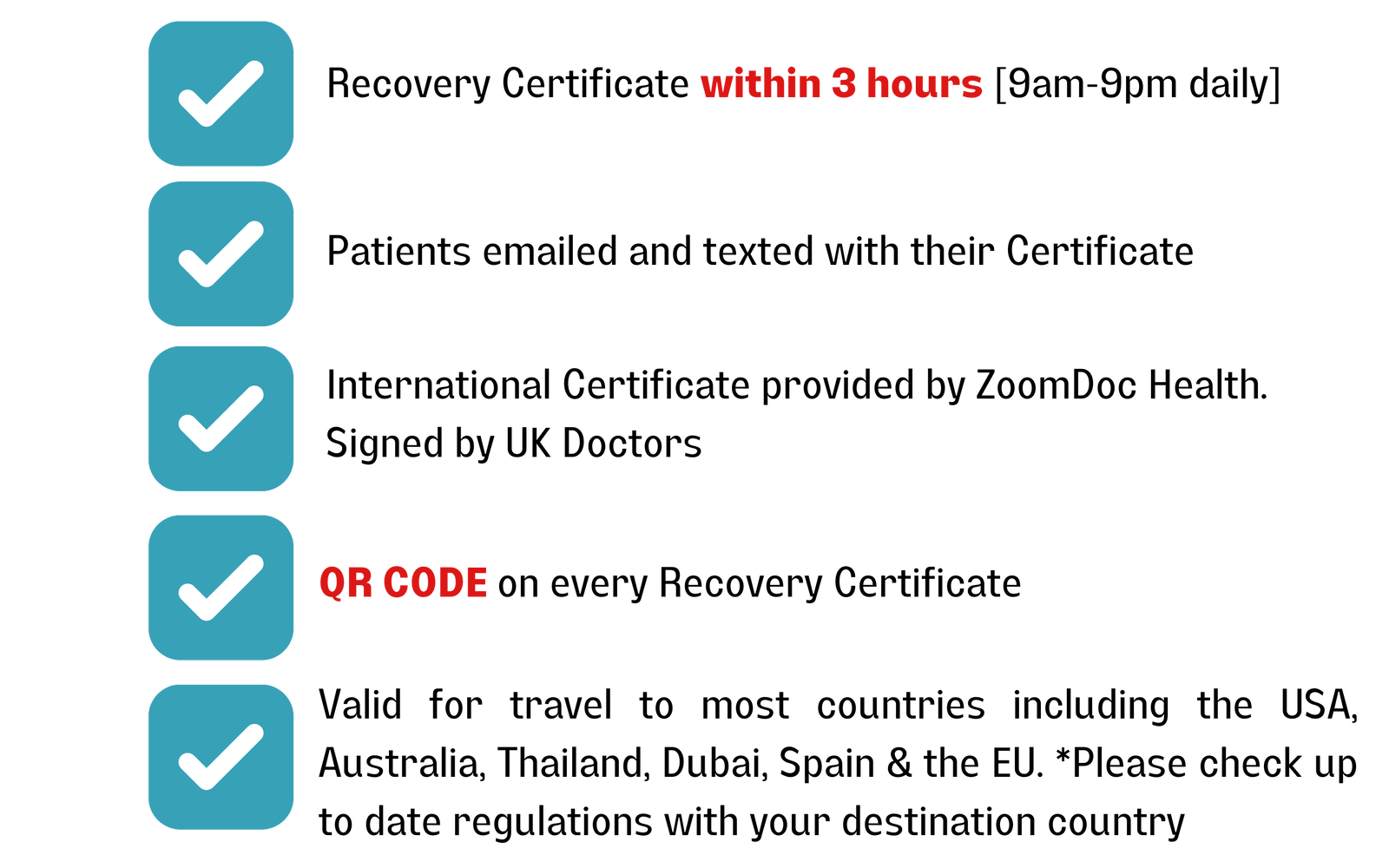 Regulated UK Gov Listed Testing Provider
Check with your airline and country destination

Please check with your relevant airline, destination or border control, venue etc. that they accept a Covid-19 Recovery Certificate, prior to applying for one or making plans. It is entirely their discretion if they will accept this or not. Some countries do not accept private UK healthcare recovery certificates and the QR code on our certificates may not be able to be uploaded to specific countries apps. Our Recovery Certificate does not link with the the EU covid pass app.