✓ Travel PCR Test
✓ Post, Courier or Drop Samples at the Lab in Central London
✓ Same Day Results: All Samples received by Lab before 1pm Mon-Sat.
About this health test

Get Same Day Results

Lab Address
To ensure a same day result – simply courier or drop your test kit at: Salient Bio, Unit 504 Cocoa Studios, The Biscuit Factory, 100 Drummond Road, London, SE16 4DG

Please note that from January 2023 – the Lab is no longer open on a Sunday or bank holidays.
Can

 I post my sample to the lab?
We include a Free Tracked24 Royal Mail postal return envelope. Samples posted in Priority Post Boxes should arrive the next working day. Please note: Royal Mail does not deliver or collect samples on a Sunday. Samples posted on a Friday may not arrive at the lab until the Monday. 

We advise to drop off or courier tests to the laboratory if samples are urgent.
What is Included?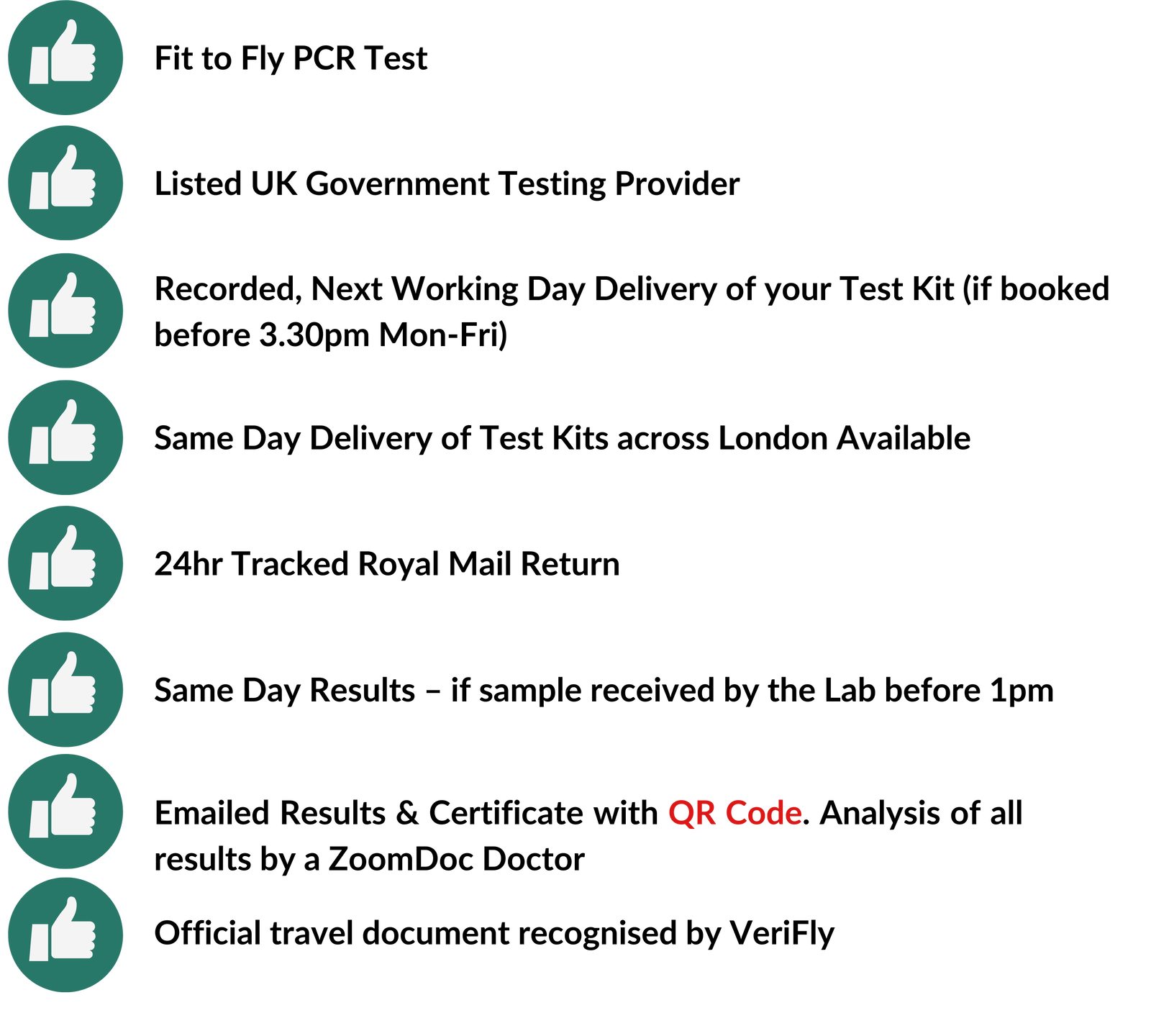 Symptoms
When to test
Taking your Test
You can take this General PCR test for travel at any time.
Please note that the lab opening times are Monday – Saturday. From January 2023 the Lab is no longer open on a Sunday.
Returning Samples
 Royal Mail 24 hour tracked return: This is included with your test kit but please be aware that samples sent after 5pm on a Friday, may not arrive at at the lab until Monday morning. 
All urgent PCR Tests are advised to be couriered to the lab.
Courier: Your test sample can be couriered to the lab. 

Samples received at the lab before 1pm [Mon-Sat] – will be analysed on the same day. 
Courier Information
Salient Bio, Unit 504 Cocoa Studios, The Biscuit Factory, 100 Drummond Road, London, SE16 4DG
There is a dropbox outside the lab location that samples can be posted within.
Biomarkers
Frequently Asked Questions
What will happen after purchase of a test kit?

After purchase of your test kit, it will be immediately dispatched to your home or office. After it arrives, you must activate the test with the details of the patient undertaking the test. There are full instructions on the test kit box.

What will happen if I do not activate my test kit properly?

Unfortunately if your test is not correctly activated we will be unable to contact you with your results. If you feel that you haven't correctly activated your test kit you must contact us as soon as possible.

I've activated and taken my test, now what?

Please ensure your test is packed as per the instructions within the test kit. You should then send your test to the lab as soon as possible by either using the attached pre-paid tracked24 label to post it or, for much faster results you may wish to courier it to the lab in Central London. Do not take your test to the lab if you have any symptoms suggestive of Covid-19.

What is my unique bar code?

The unique bar code is listed on your test kit box and should be used at the time of activation.

What do I need to do before taking my test?

Please wash your hands thoroughly. Ideally you should not take your test in close proximity to others, make sure you sanitise the area in which you take your test e.g. tables, mirrors etc.

What is the PCR Swab Test?

The test involves taking a single combined swab of your throat and then nose.

It is a PCR test that detects the genetic information of the virus, the RNA. This is only possible if the virus is there and someone is actively infected. By detecting the viral RNA, which will be present in the body before antibodies form or symptoms of the disease are present, the test can tell whether or not someone has the virus very early on.

We provide an instruction leaflet and video that details how you should take the test.

Will the swab hurt?

You will need to take samples from both your throat and nostrils. This can feel uncomfortable, you may feel like gagging but you should not experience pain. Do not insert the swab any deeper if you begin to experience strong resistance or pain.

When will I receive my results?

We aim to have your results to you via email within 24 hours of the lab receiving your test. [Monday to Saturday]. Tests couriered to the lab will usually be processed quicker.

If your sample arrive at the lab before 1pm, Mon-Saturday, results will be provided on the same day.*

*UK public holidays may vary.
*Lab now closed on Sundays.

How Accurate are the tests

The assays used at salient bio show a high sensitivity and specificity, with no cross-reactivity with other viruses.

What if my swab test is positive?

If you test positive you are advised to avoid other individuals for up to 5 days so as to reduce the risk of spreading the infection.

Do you issue certificates?

ZoomDoc will send you a copy of your certificate as soon as we receive your results.

The certificate is the laboratory certificate which confirms your full name, date of birth, the date and time the sample was taken and additionally your passport number.

There is also a QR code on your certificate which is now a requirement for many airlines.
Get in touch
We're happy to help
If you have any queries please check our list of frequently asked questions or get in touch with one of our experts who will be happy to help.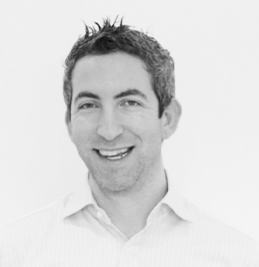 "At ZoomDoc, we have supported thousands of patients during the Covid-19 pandemic with our efficient and quick PCR testing service. Our amazing Trustpilot reviews are testament to the high quality service that our team of Doctors have provided during the last year.
This PCR test can be activated and used by both adults and children as a pre-travel test. We provide same day results for all samples received by the lab before 1pm. "
Dr Kenny Livingstone. GP & ZoomDoc Chief Medical Officer.